The market has continued higher. Period. Despite all the warnings, markets continue to push higher. This is the view over the last month. You can see the dates of each chart in the top left corner and the number of trading days in the lower right corner.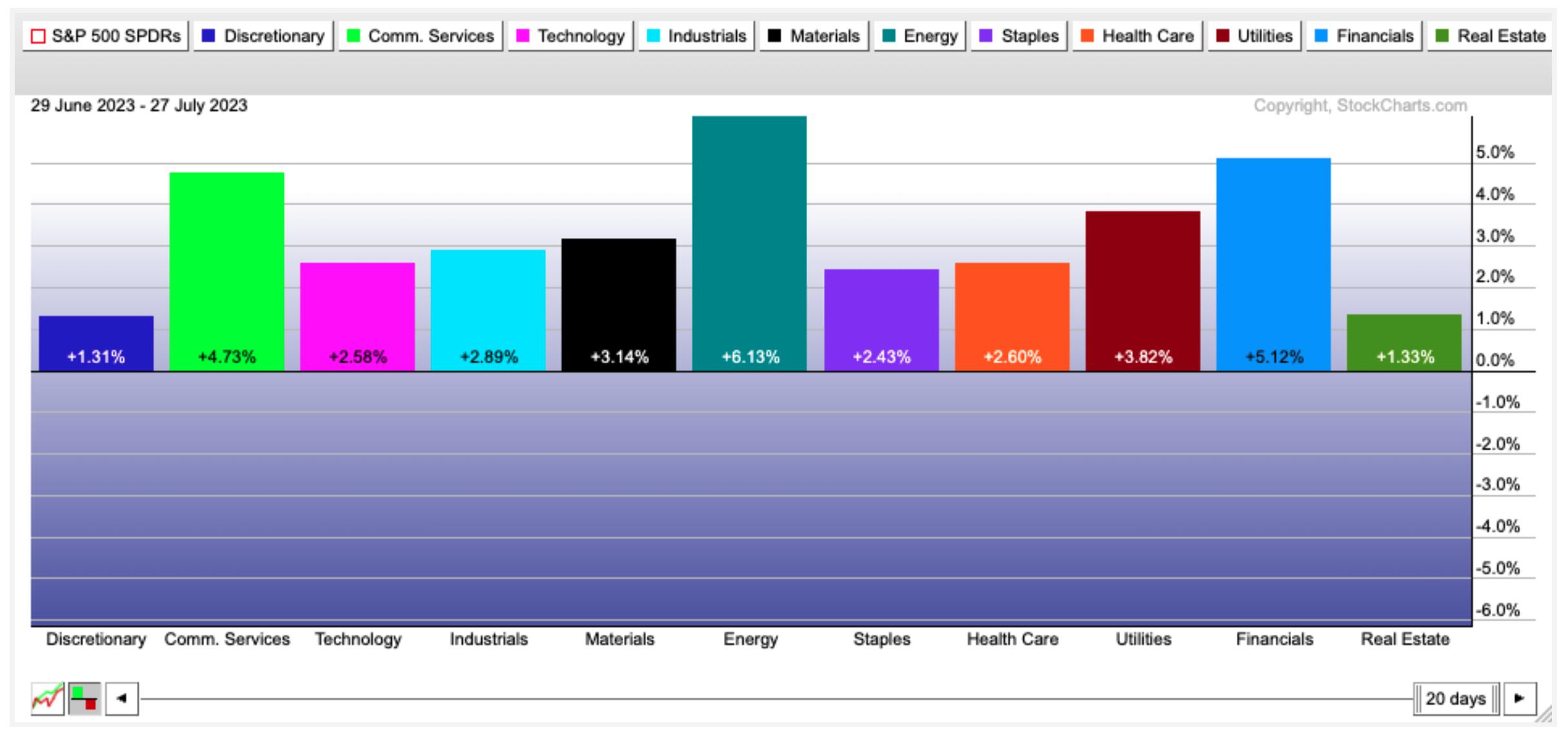 Every sector was a winner for this month of July. Real Estate has been one of the top sectors for two of the four weeks, but it has been as weak as discretionary overall. Commodities had a rough first 1/2, but energy is starting with a strong month of July. Energy has a lot of catching up to do to reach the extremes of the semiconductor industry performance.
In first 1/2 of 2022, energy stayed strong while tech fell away from the leadership position. 2023 has seen an abrupt reversal of that. The chart below is year to date for 2023.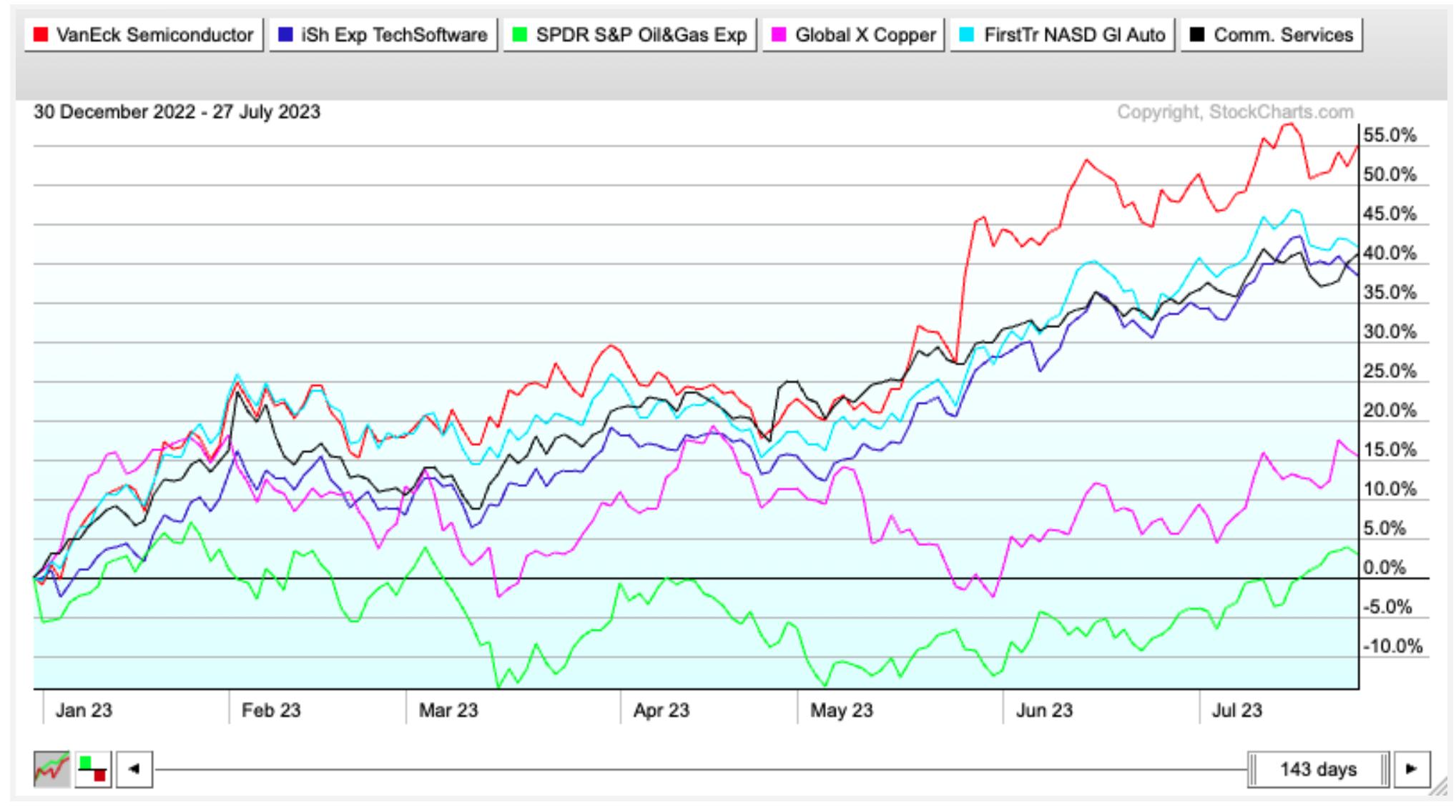 However, since June 1st, some of the main commodity ETF's have been stronger than the tech universe. The exploration and production ETF is currently doubling the performance of the IGV software ETF, SMH the semiconductor ETF, or XLC the communications ETF.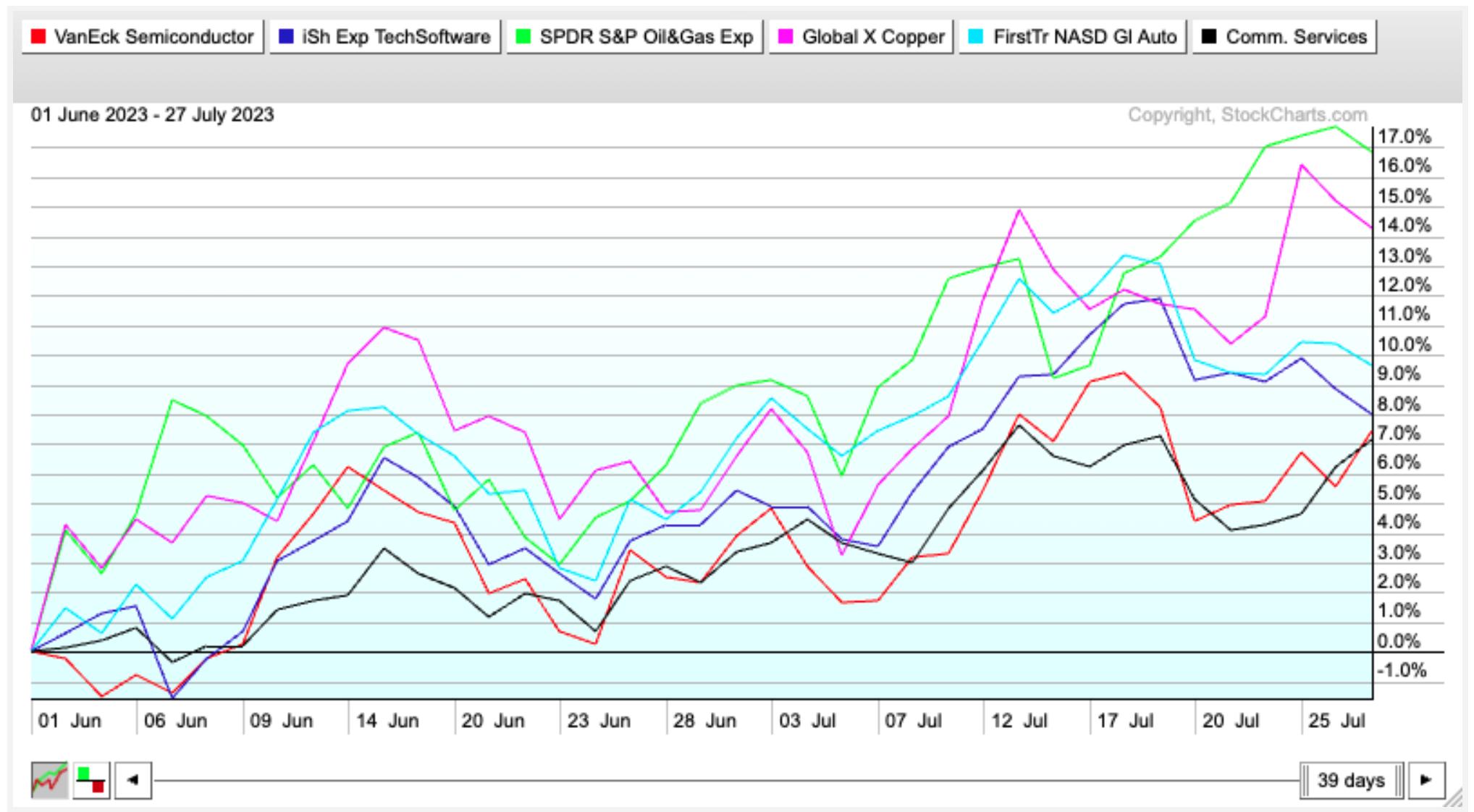 As oil touches $80, is there more in the tank? I would suspect so as the global energy trade has gone from worst to first again. But the relentless discussion around AI continues to add strength to the tech sector including semiconductors, electrical components and software. It is not a matter of being right or wrong, but the continual shift of what is the strongest lately makes it hard for everyone to always be in the best areas of the market.